Management Consulting Software
Manage your business and boost bottom line result

For all companies with 0-50 employees
Price including project coach – £229.00/month
Check out the video to see how you can use Improfys software to manage your business.
Operational Business Plan
Vision, Strategy, and Actions to Boost Profit 
Process Analysis and Cost Analysis
Customer Survey and Employee Survey
Experienced Coach helps you All The Way
Start Your 30-Day Free Trial!
Free of charge we help you to develop a business plan with a vision, strategy, and actions to increase profitability. We also conduct a customer survey, process analysis, cost analysis, and employee survey. Thereafter, you can choose to use Improfy's web program to implement the actions and achieve your vision together with your team.
Business Leaders Love Our Software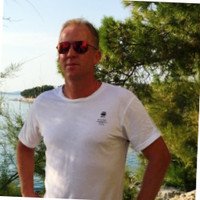 "We realized how unstructured and careless we were at looking after ourselves and our personnel. So, we had to do something to structure ourselves. Fortunately, we got the opportunity to use Improfy's program, which I highly recommend."
Patrik Robertsson
CEO Brynstalet Ltd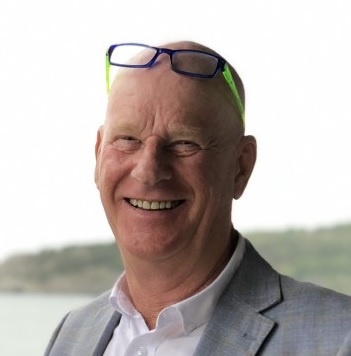 "Improfy's program has helped us substantially. I recommend contacting Improfy to formulate your vision together with them and work out the proper strategy and measures."
Per Davidson 
CEO BMG TRADA Ltd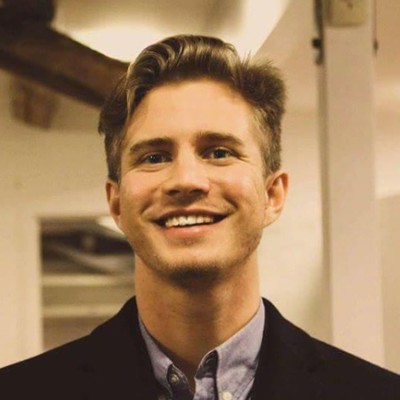 "We had no well worked-out structure. Most people just reacted when it was necessary. With Improfy's program, we set out a vision and strategy and received feedback from employees and customers. I highly recommend Improfy's program."
Gustav Engström
Bonsai Consulting Ltd
You get everything you need to manage your business and boost profit together with your team
A vision showing your company's full potential and what you can achieve within 3-5 years.
A strategy that clearly shows what you and your team need to do to achieve the vision.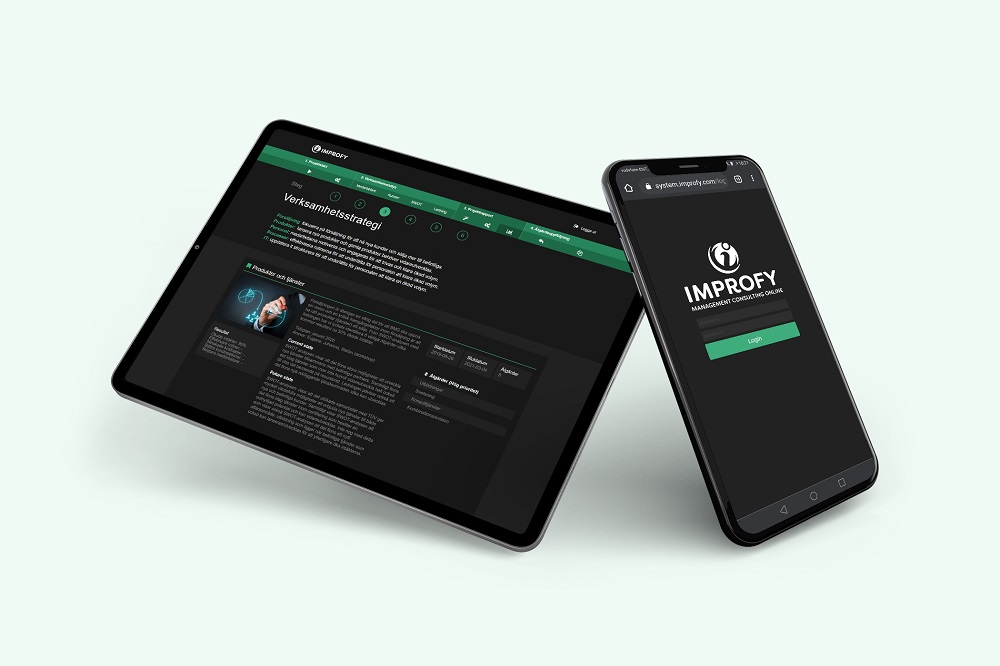 Actions to boost profit and enables you to reach your vision together with your staff.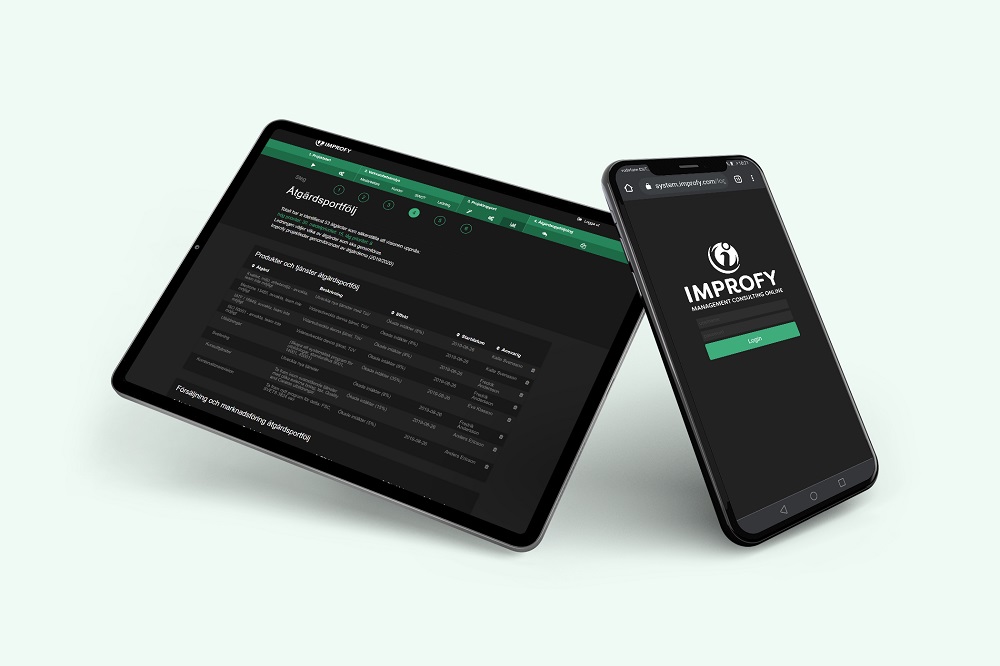 A summary showing how much your profit will increase after having implemented all the actions.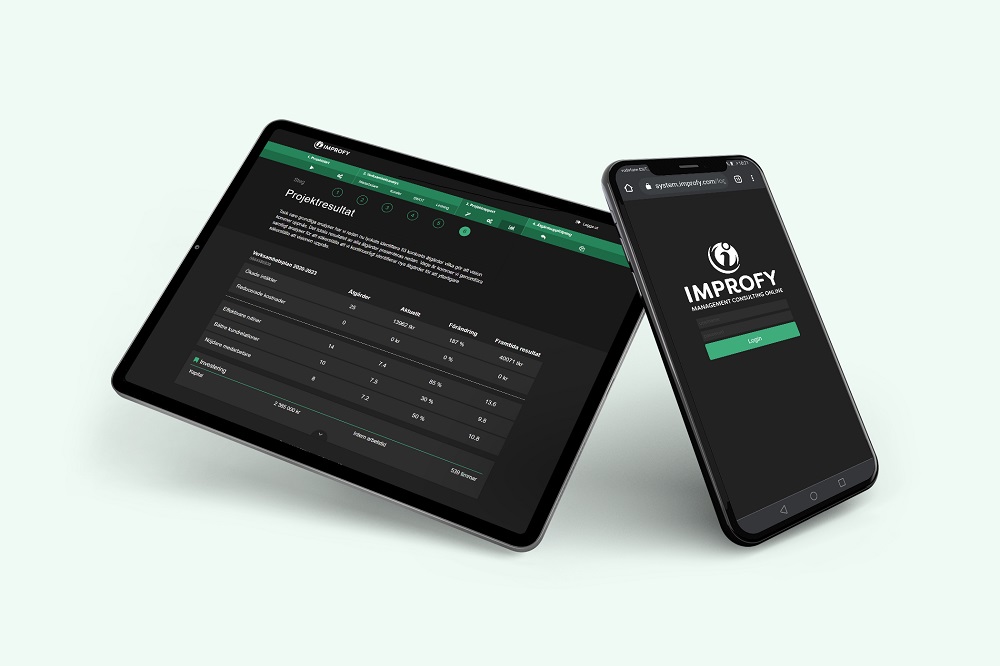 Project management support and advice from successful business leaders.

Tobias Pernvik is one of Improfy's coaches who previously worked as a management consultant for Ernst & Young in London. He founded Improfy and carried out 500+ online projects for small, medium-sized, and large companies in Sweden and other countries.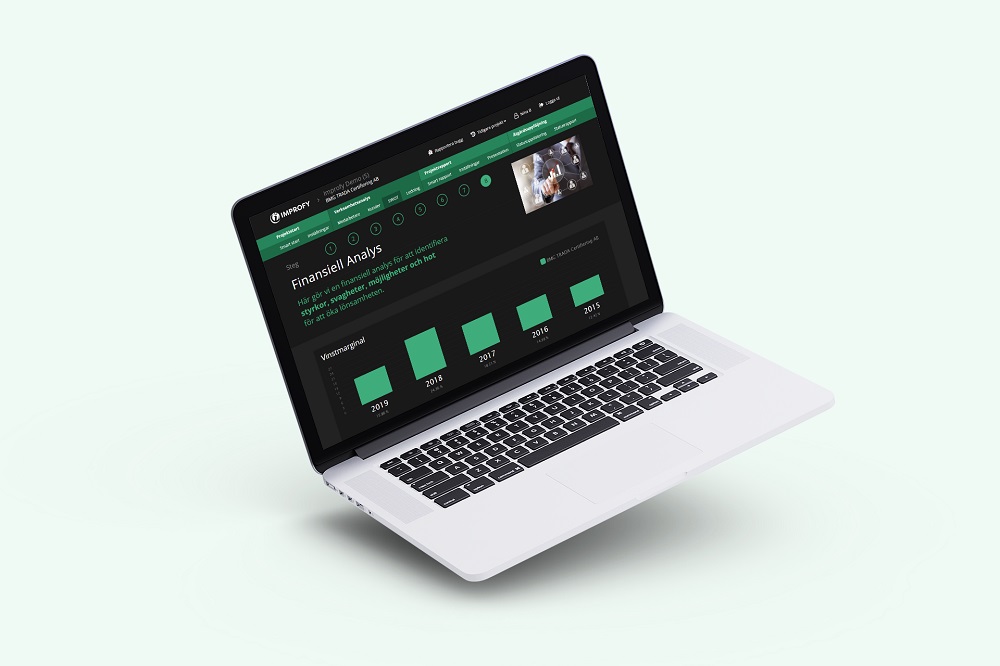 Business Analysis – Week 1-2
The CEO and Board do a SWOT analysis identifying the company's strengths, weaknesses, opportunities, and threats in the following areas:
products & services
production & logistics
sales & marketing
IT
Finance
And more
Employees and customers participate in surveys, and then all the information integrates with the overall SWOT analysis.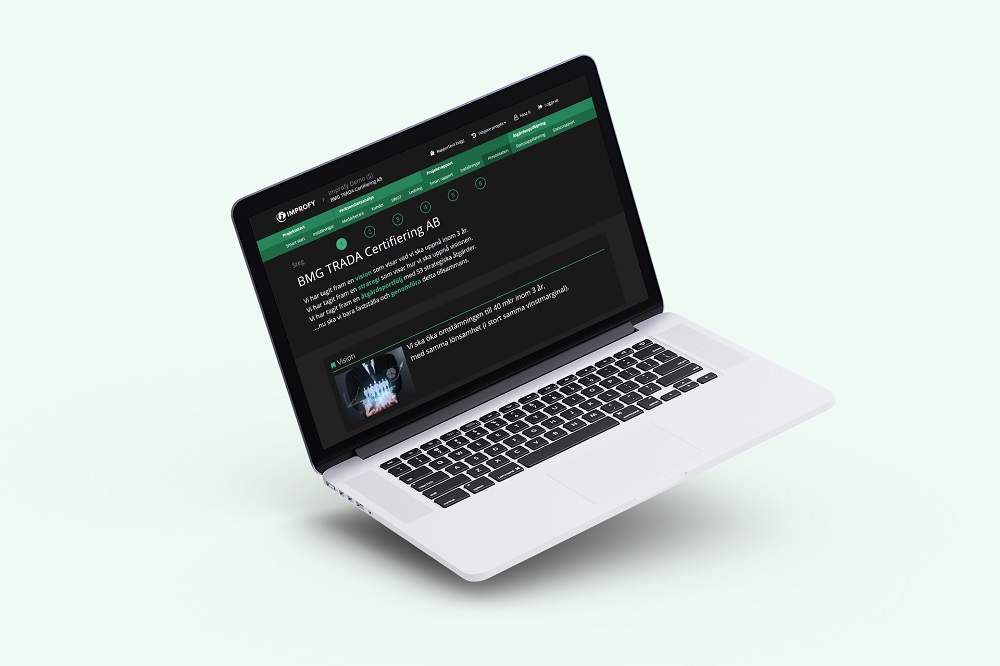 Our project coach develops an activity plan and a strategy based on a vision of what your company can achieve in 3-5 years.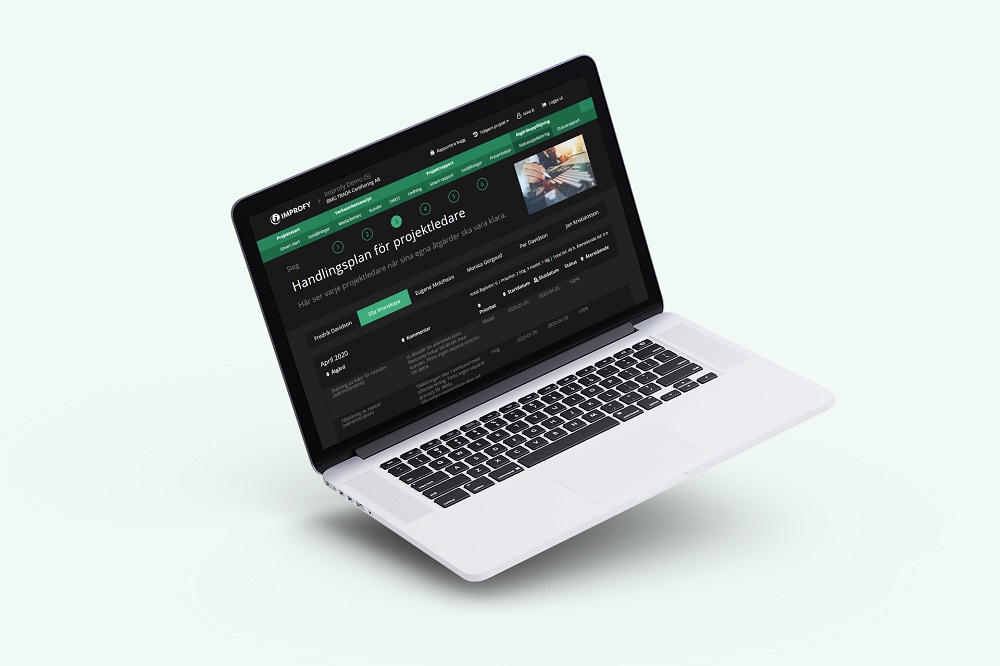 We will work with you for 5 months on implementing all the improvements and ensure that your company reaches its full potential.
The Project Coach starts the project by preparing all the questions for the surveys as well as developing a project plan. All you have to do is to provide feedback on the questions and then upload the email addresses for your employees and customers.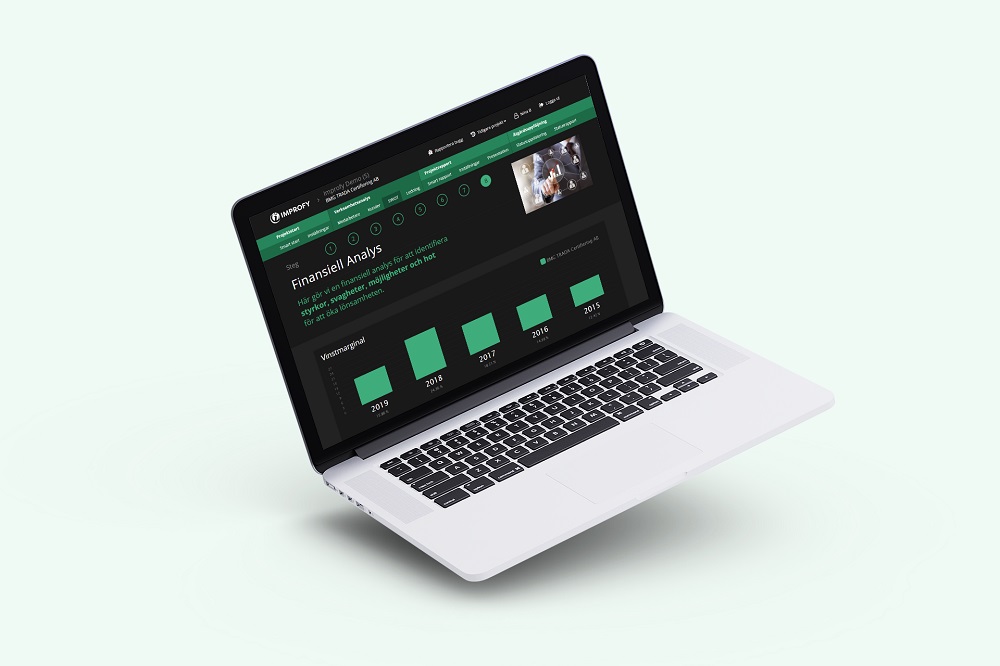 The CEO and Board will do a SWOT analysis that identifies the company's strengths, weaknesses, opportunities and threats in the following areas: products, services, production, logistics, sales, marketing, IT, Finance and more. Employees will participate in an employee survey and customers will participate in a customer survey. Both these are then integrated with the overall SWOT analysis.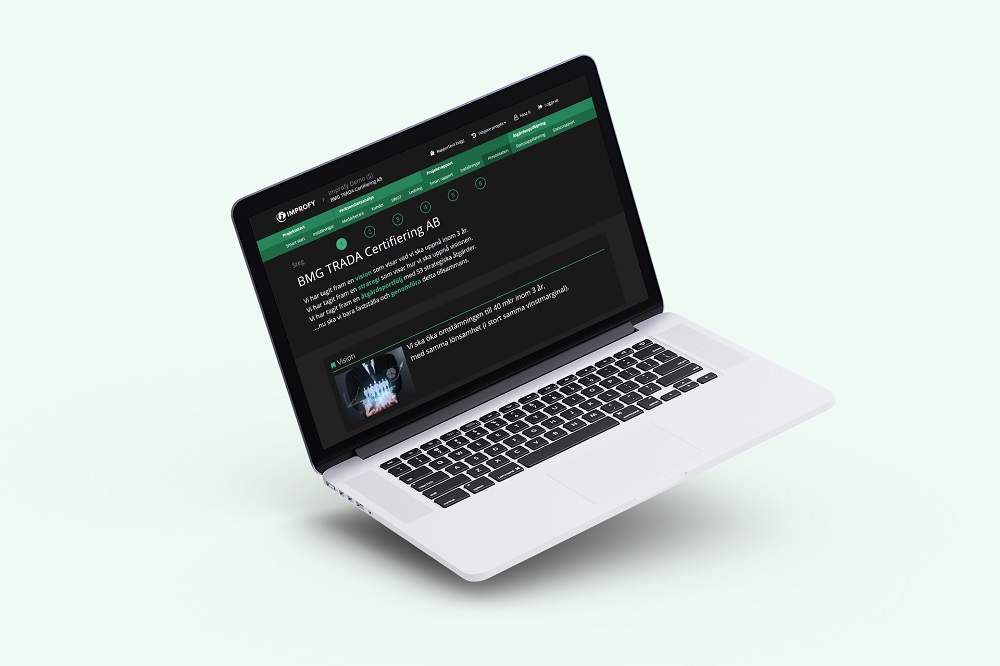 Operational business strategy
The Project Coach develops an activity plan that contains a vision of what the company should achieve in 3-5 years. The Coach also develops a strategy and action plan that identifies what needs to be done to achieve the vision.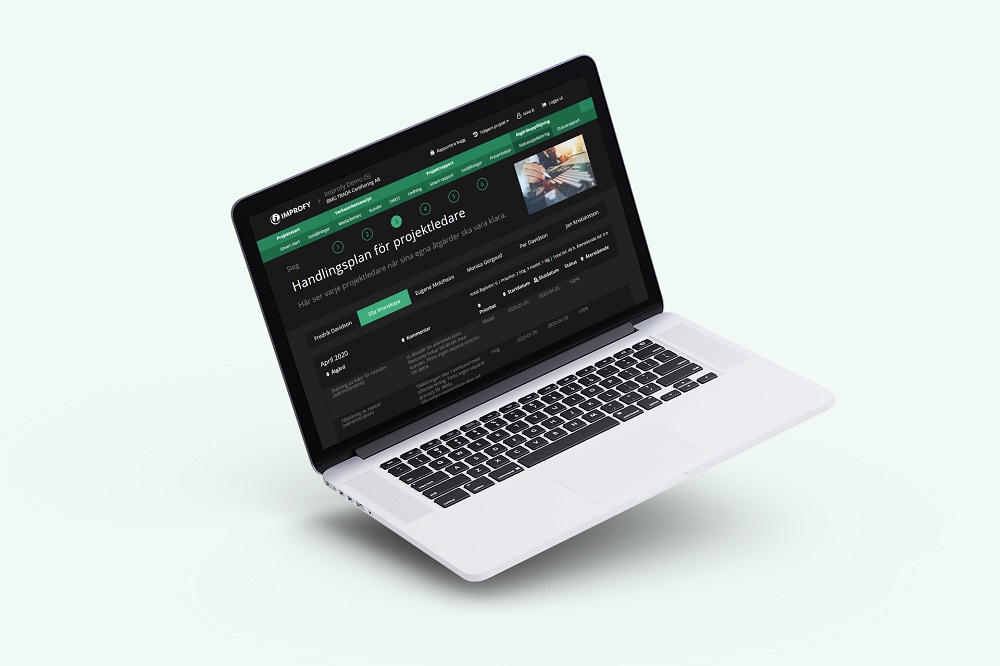 Together with the Project Coach and employees, over another 5 months you will work to ensure that all suggestions for improvements have been implemented. This will ensure that the company will realize it's true potential.