Web program & project coach for small, medium-sized, and large companies
A winning concept
During the past 15 years, we developed a unique cloud-based program that effectively conducts management consulting online. It's a winning concept providing online customers business development at an affordable price.
Improfy today
Our web program is under constant development. Because of new technological innovations, the program is more competitive than ever before. Today, companies of different sizes in widely varying industries use our program. Customers receive assistance in increasing their profitability, formulating their goals, and achieving them. Consulting companies also use the program to provide clients with effective business development online.
We've performed 500+ online projects with 35,000 users, and 85 company managers recommended us. Our working methodology is quality assured in co-operation with KPMG and published in management books with Microsoft and Norstedts Juridik (Wolters Kluwer).
The future is bright
The demand for online management consulting is growing. We're looking at a bright future, especially because many smaller companies that previously never considered management consulting are now discovering the vast possibilities of online business development.
Background
After graduating from Manchester Business School, Tobias Pernvik began working as a management consultant for Ernst & Young in London. His job was to assist large companies in improving their profitability.
But after having been promoted to the head office in New York, Tobias became frustrated over the large consulting companies not helping smaller companies. So he founded Improfy – to also assist and support smaller companies.
The Improfy Group
In under ten years, we built up a very profitable real estate company, Improfy Fastigheter, which administrates and owns rental properties in central Gothenburg and Hovås.
Simultaneously, we financed and developed a web program for business development, which is a part of Improfy Systems.
Financial results in 2020
Revenues: £274 669,29
Results before tax: £122 304,97
Total assets: £110 655 959,80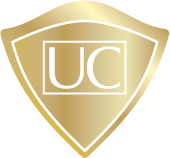 HIGHEST CREDITWORTHINESS
Improfy Real Estate
Updated 2021-09-30