Do you also want to boost customer relations by 15%

Web program for companies with 50-500 employees across all industries
Program license and coach – £385.00/month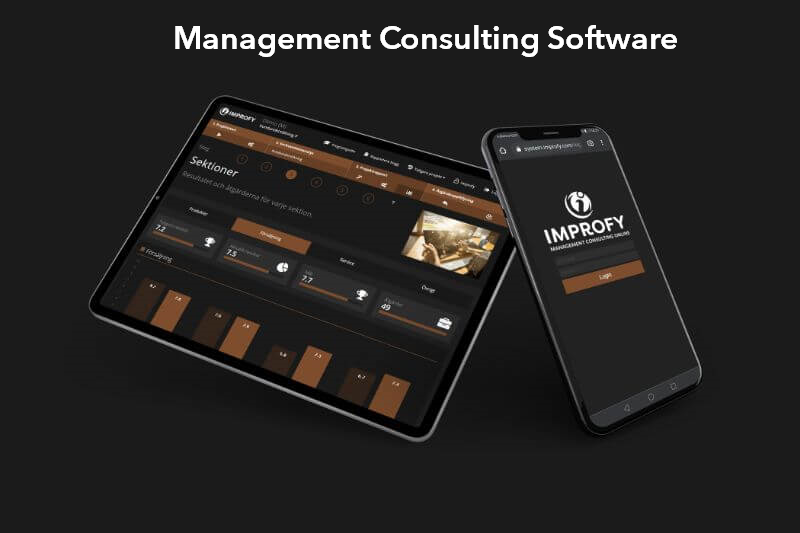 Check out the video to see how to use the program and conduct a customer survey online via SMS or phone.
Measures for improving customer relations
Our coach who assists you in carrying out all the measures
Medarbetarnas Idéer
Åtgärderna bygger på tips och idéer från alla medarbetarna.
Harvard Business Review
Åtgärderna bygger på koncept från Harvard Business Review.
Managementmodeller
Åtgärderna bygger på beprövade managementmodeller.
Start Your 30-Day Free Trial
Some of the world's leading companies use Improfy






You will get everything you need to to improve customer relations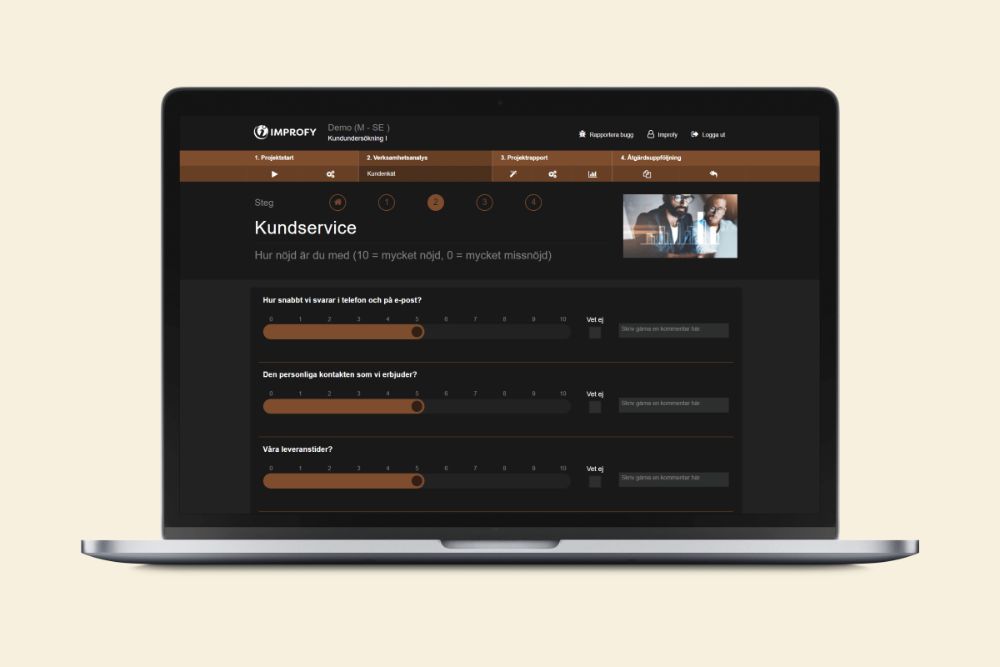 Online or via phone, with questions adapted to your needs
Customer Satisfaction Index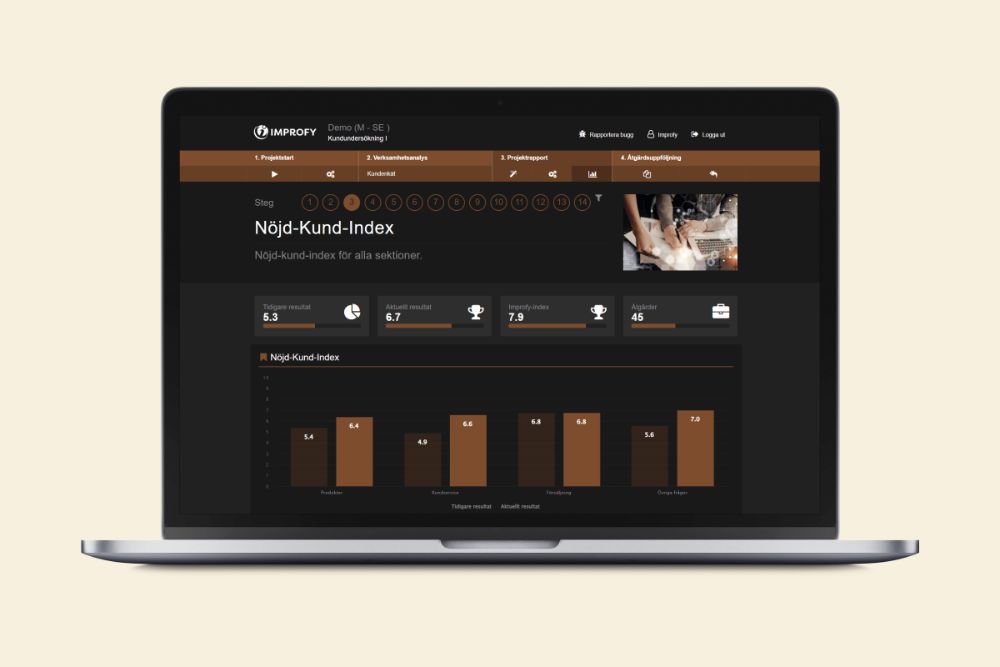 A comparison with other companies within your industry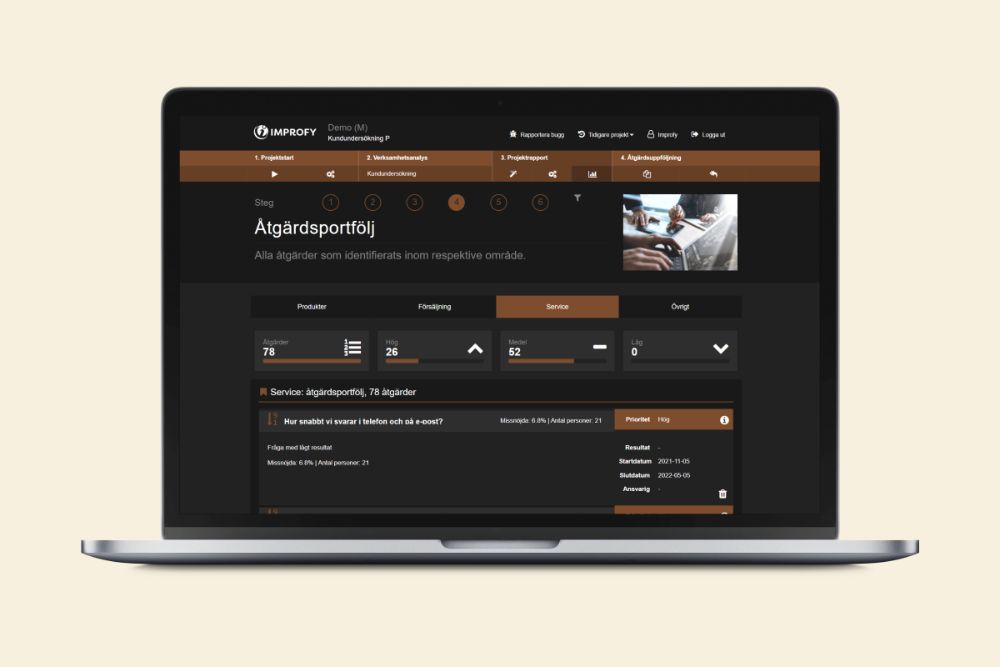 Tangible measures for improving customer relations and sales processes, coupled with clear goals, action plans, and responsible persons
Better customer relations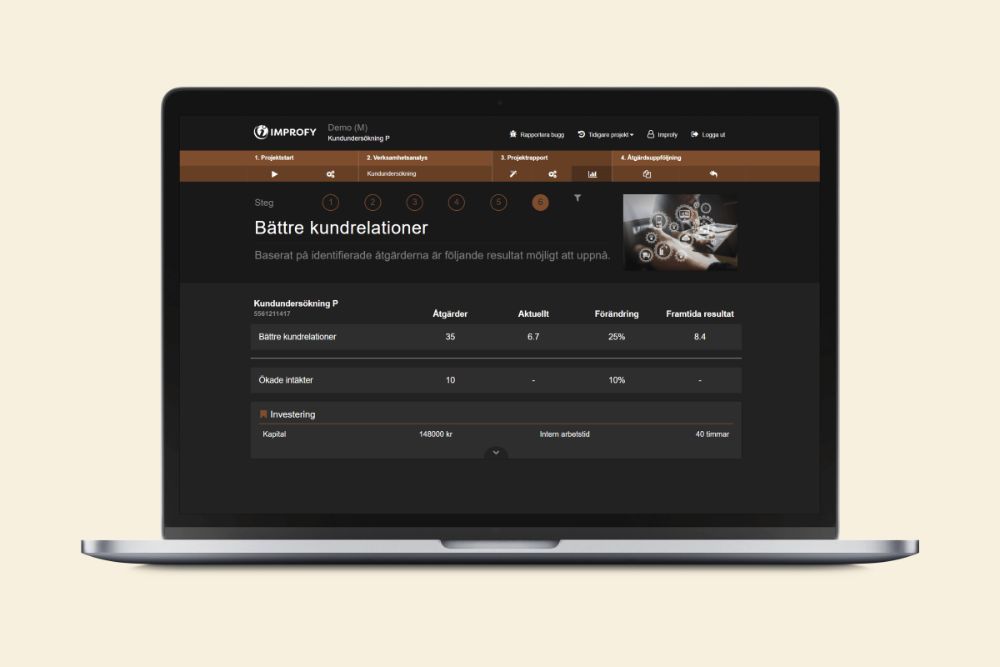 A clear picture showing improvements after measures implementation and the necessary budget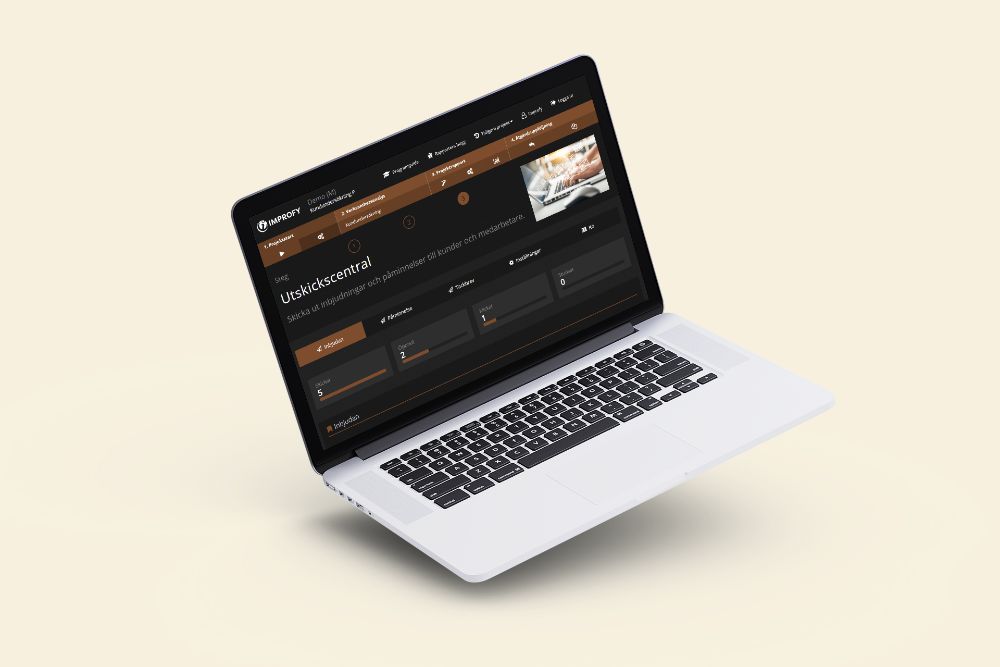 Our project coach prepares survey questions and develops a project plan. Then, you provide feedback on questions and upload your customers' email addresses.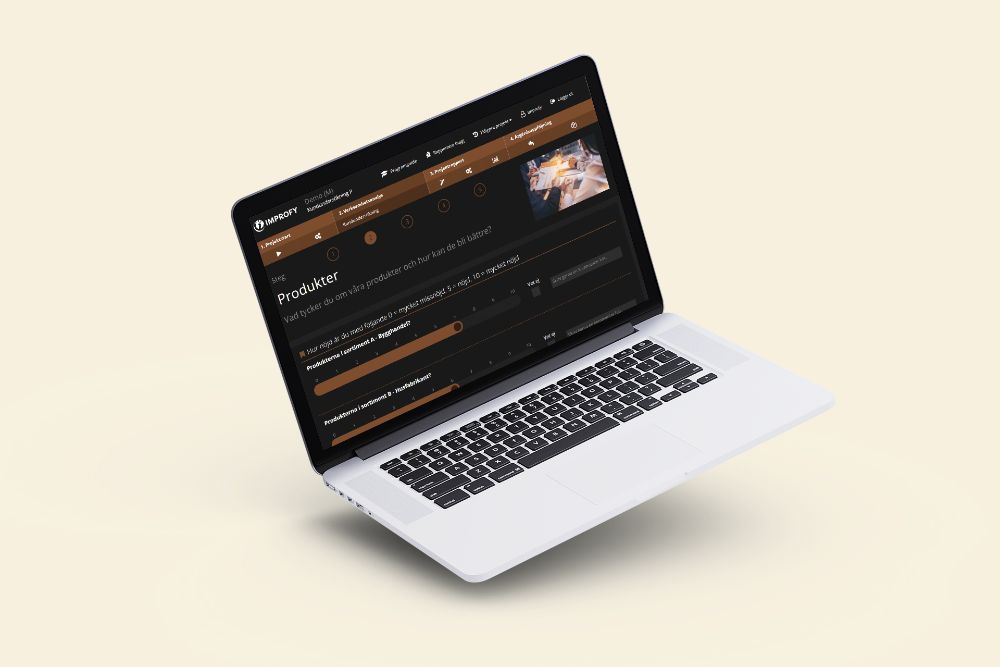 Customers answer questions and show how satisfied they are. They'll help you identify specific areas to improve customer relations and, thereby, increase sales.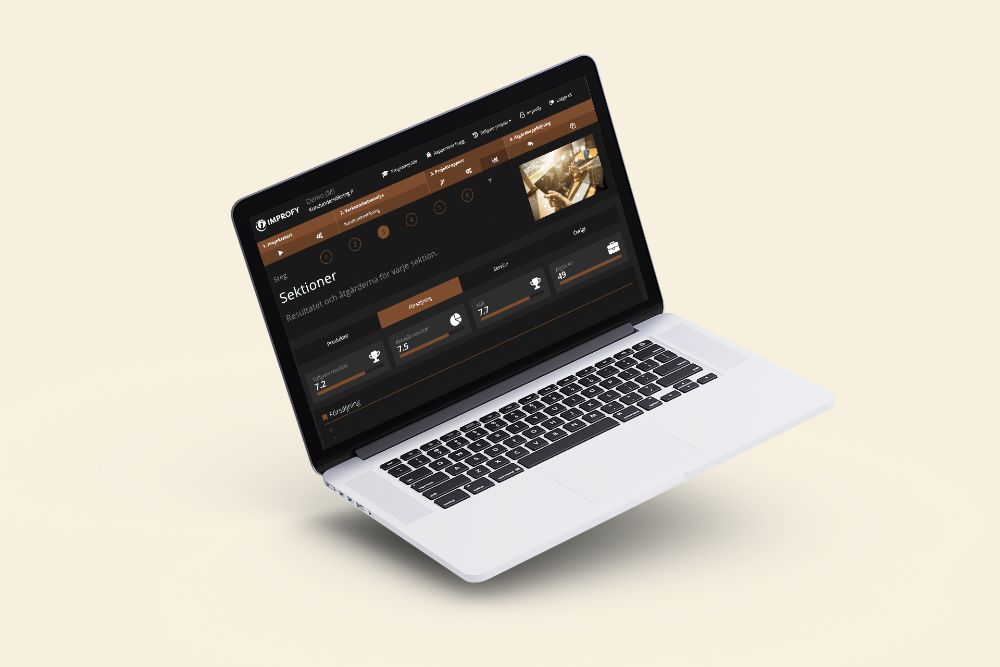 Our project coach develops a customer satisfaction index, showing how satisfied customers are. The report shows results from each location. You'll get a comprehensive improvements portfolio together with a detailed action plan.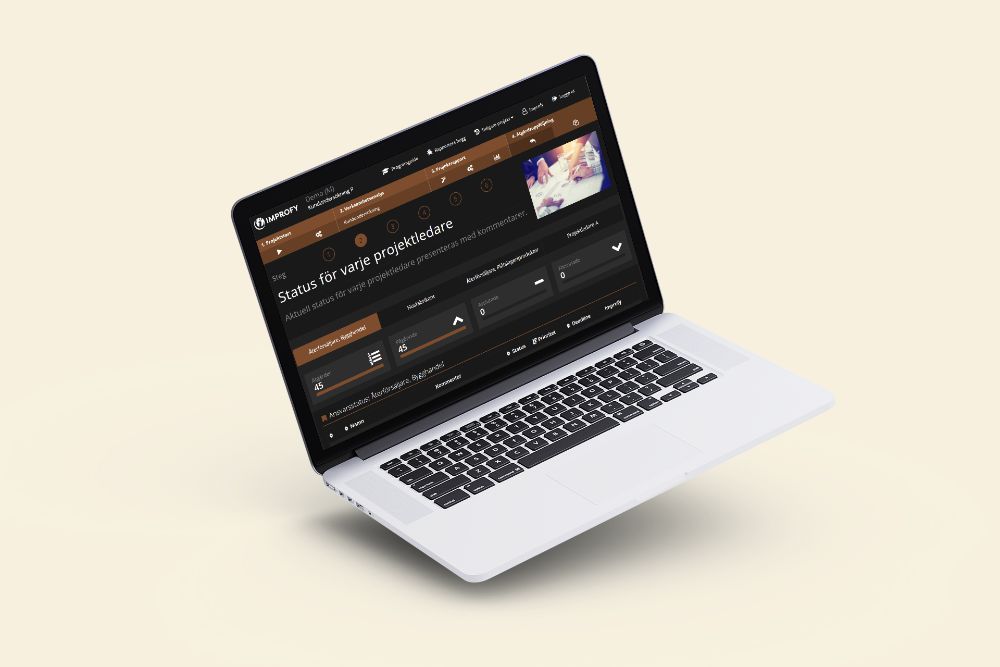 We will work together for 5 months to implement all the improvements, ensuring customer relations and sales continue to improve.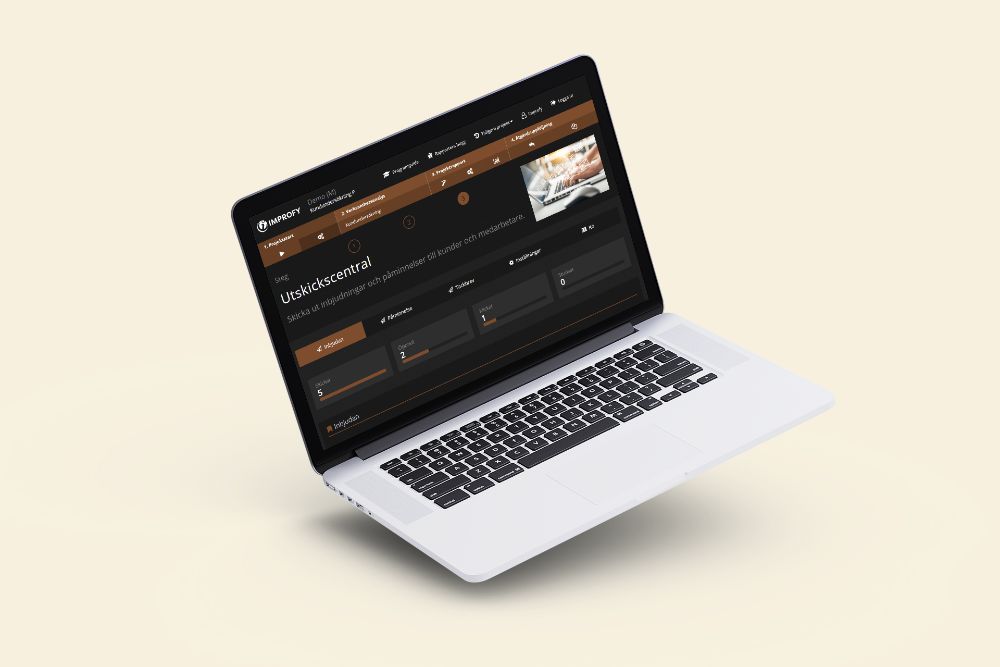 The Project Coach starts the project by preparing the survey questions and a project plan. All you have to do is to provide feedback on the survey questions and upload your clients email addresses.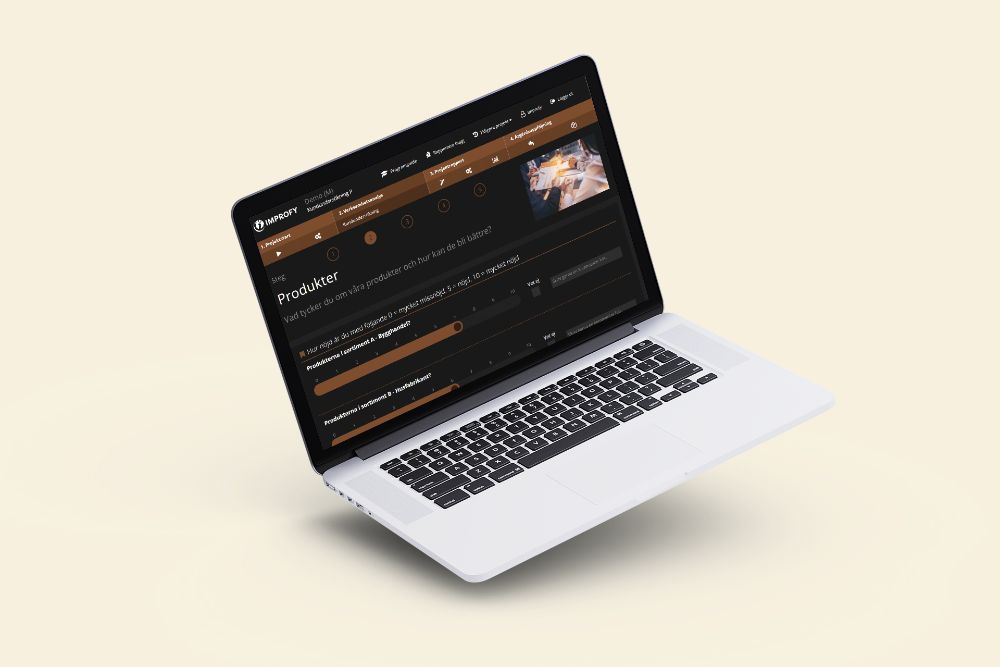 The customers answer questions that will show how satisfied they are. Concurrently, they will help you identify specific areas where you can improve your customer relations and thereby also increase sales.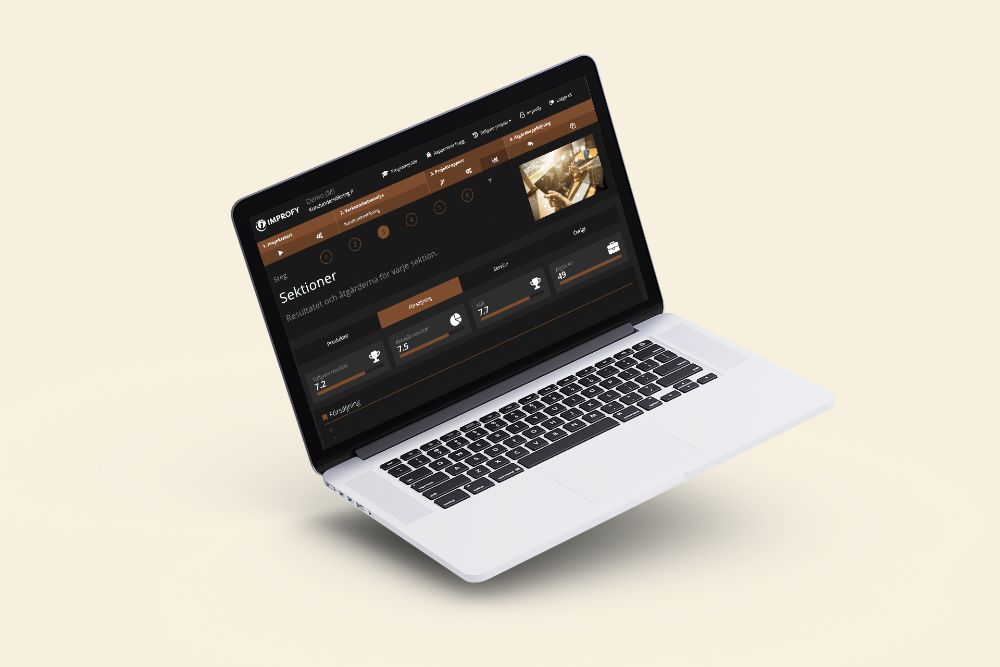 The Project Coach develops a report that shows how satisfied customers are in the the format of a Customer Satisfaction Index. The reports also show results from each location and managers get their own login.
A comprehensive portfolio of improvements will be presented which are accompanied by detailed action plans.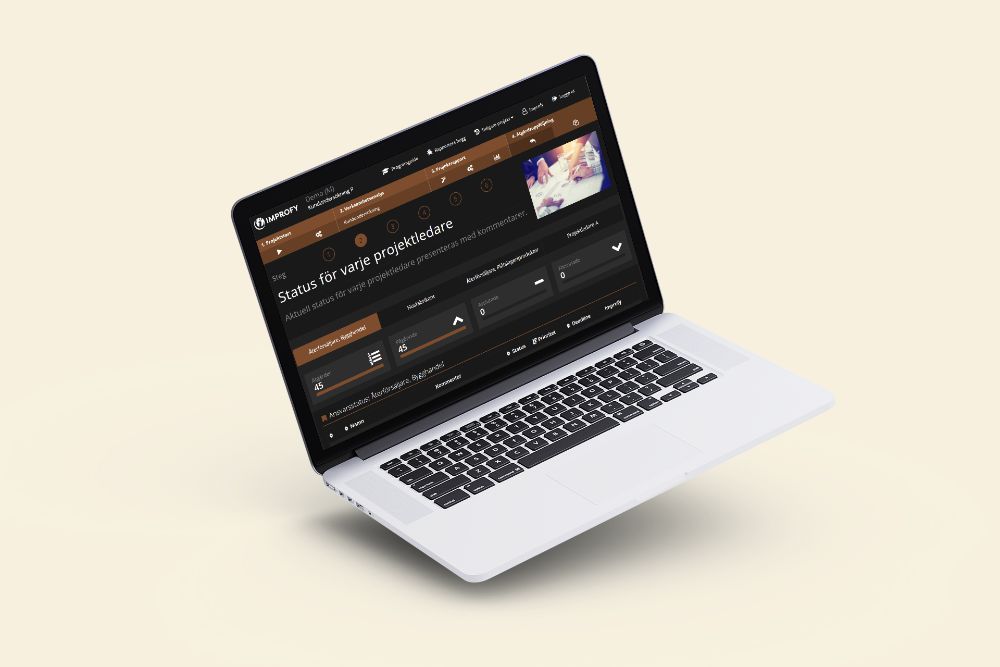 Implementing the improvements
Together with the Project Coach and employees, the work continues for another 5 months to ensure that all improvements are implemented. This will also ensure that the customer relations and sales will continue to improve.