Management Consulting Software
Do you also want to increase revenue and offer your clients business development online?
500 projects over 15 years
Why Improfy's Business Development Advisory Tool?
Simple and effective tools
Support from experienced coach
Support from experienced coach
You get smart tools to implement projects in business development.
Cost Reduction
Reduce the company's fixed and variable costs.
You also get everything you need to sell projects in business development.

Web page
You get a web page that you can use to tell your customers how you carry out the projects.

Demo project
You get access to 8 different demo projects that you can show as examples when selling to new customers.
Project coach
You implement and sell your first three projects together with an experienced project coach from Improfy. 
Try completely free for 30 days
Together with a coach, you develop a complete business plan. After that, you can choose to use the program for SEK 995/month.
Customers love working with Improfy

"I can warmly recommend Improfy's program. It is both very effective and easy to use. Throughout the collaboration I have received fantastic support from Improfys, both when we developed a business plan for my agency and during the sales process to process my existing clients. I really look forward to continuing to use the program and benefit from Improfy's expertise. Thank you Improfys
for a great advisory tool"

"I have recently completed a certification with Improfy and I am very happy with the results. The program is both fun and easy to work with, and I have learned a lot from the methodology that Improfy uses. I now feel confident in my ability to complete projects in business development and to use Improfy's advisory tool as a support in my future projects. I can really recommend Improfy's advisory tool to anyone who wants a reliable and efficient method to carry out business development projects. Thank you Improfy!"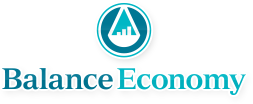 "I have used Improfy's program for one of my clients and am very satisfied with the result. The program has helped me get a clear picture of my client's situation and I was able to clarify the company's future potential in a simple and effective way. My client was also very happy with the result. I see great potential in
the program and look forward to continuing to use it to help my clients move forward."